Finally a no-cook recipe! These falafels are also fry-free and chickpea-free and surprisingly easy to make! They are also really filling and full of good quality oil from seeds and nuts!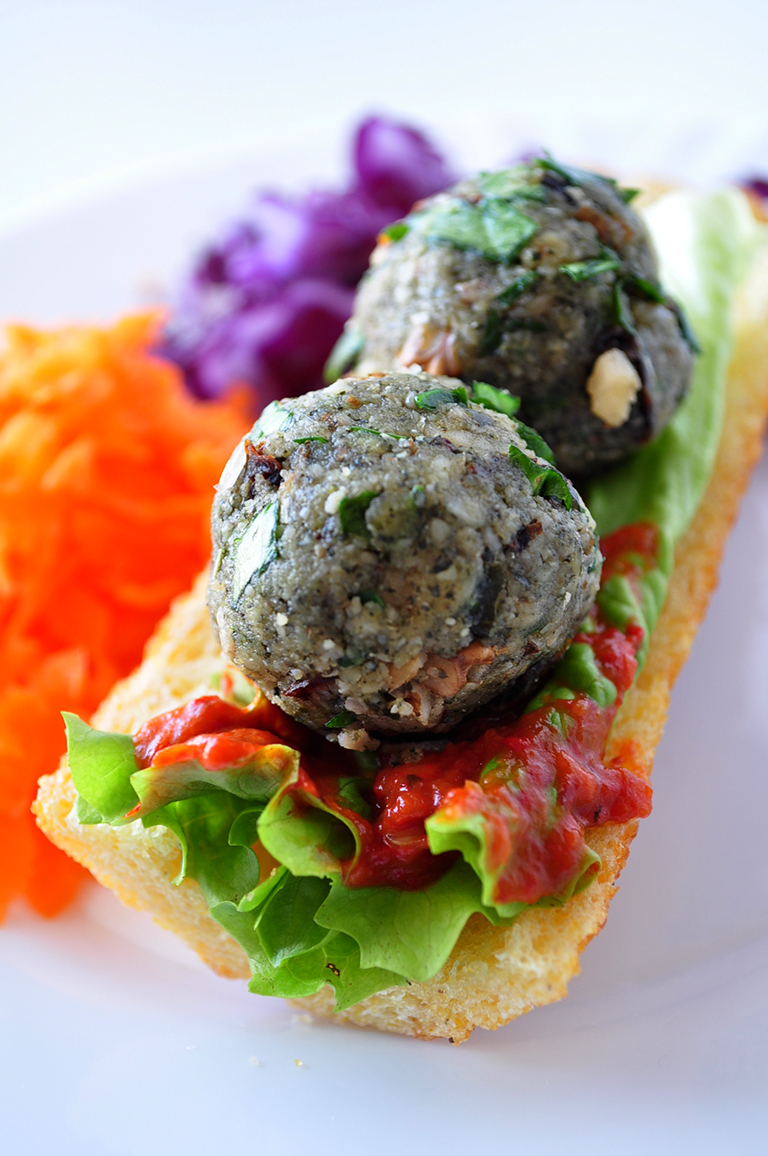 Since I spend most of my time in the kitchen during the week, during the weekdays, I'm trying to avoid cooking on weekends, and that's how my raw recipes are born- out of necessity!
Since this mixture keeps well in the fridge for a couple of days, sometimes I make it in advance and form falafels just before serving them- this way I have a tasty appetizer or light lunch made in no time!
You will need:
½ cup pumpkin seeds (pepitas)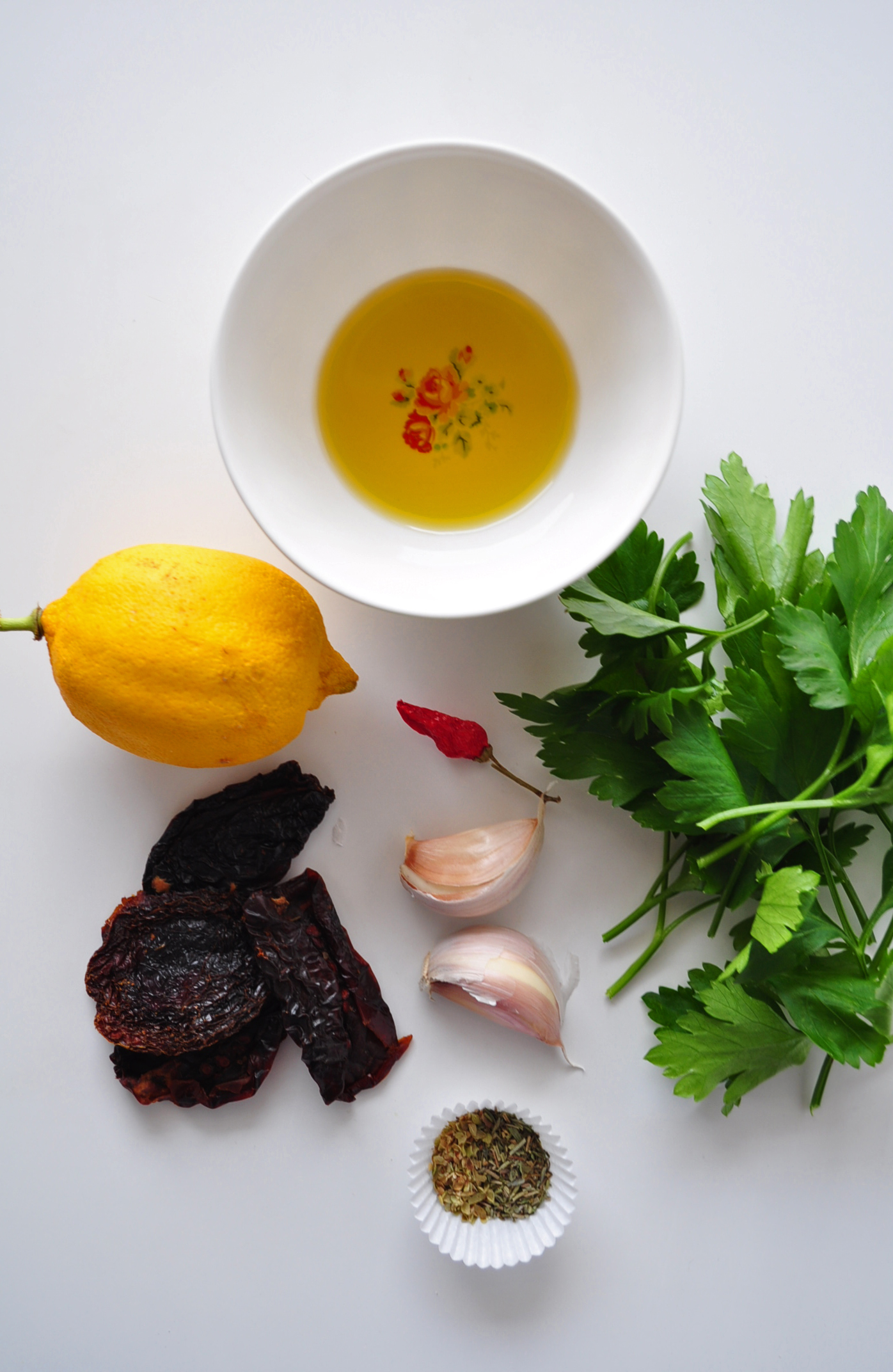 ½ cup sunflower seeds
¼ cup walnuts
handful fresh parsley
2-4 sun-dried tomato halves, soaked
1-2 garlic cloves
2 tablespoons olive oil
small dry chili, crushed
juice of ½ lemon
dry oregano
herbes deProvence
salt, pepper
Grind the seeds into fine flour using a blender or spice grinder. Finely chop walnuts, soaked tomatoes and parsley. Add them, together with the remaining ingredients, to the seed flour and mix well with your hands.
Take a small amount of the mixture and form walnut-sized balls.
If you want to have a completely raw meal/snack, serve falafels on lettuce leaves together with grated carrots and pressed purple cabbage, or with any other veggies you have in the fridge. A creamy avocado dressing goes really well with these savory seed balls!
Another way to serve them is on fresh corn baguette, drizzled with tofu mayo or homemade chilli sauce. This dish is surprisingly filling, full of nutrients, and will fill your tummy for many hours!
And don't forget that you can create your own versions by substituting the mentioned ingredients with other seeds, nuts and spices!
This recipe was adapted from my cookbook Raw Food Kitchen.