A wonderful and light dessert that everyone will love!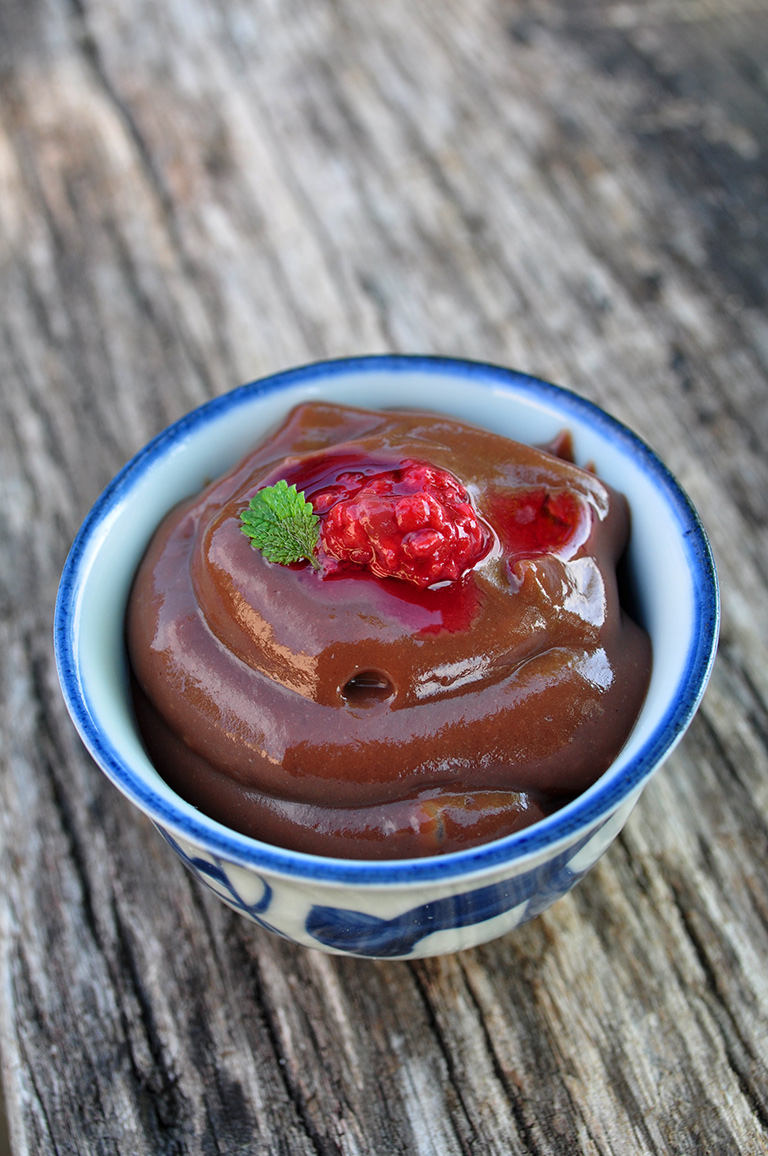 1L/4 cups organic chocolate-flavored soy milk
10g/ 5 teaspoons kanten flakes (agar-agar)
170g/ 2/3 cup brown rice syrup
50g/ 1/3 cup dark vegan chocolate
10g/ 1 tablespoon raw cocoa powder
25g/ 2 tablespoons kuzu
In a big saucepan add milk and kanten flakes, whish well and bring to boil over medium heat. Be careful to lower the heat on time since this cream loves to boil over and make a mess! Slow boil for 10-12 minutes or until the flakes melt completely. Add rice syrup.
In the meantime dilute kuzu in little cold water.
Add chocolate to the hot cream, whisk vigorously until it melts, then lower the heat to minimum and slowly add diluted kuzu, still whisking vigorously. Let boil and remove from heat. The cream is cooked! Let cool and refrigerate overnight to completely settle. Blend well before serving to get a thick creamy dessert! Serve chilled, sprinkled with shaved chocolate or fresh berries. This is my favorite cream!