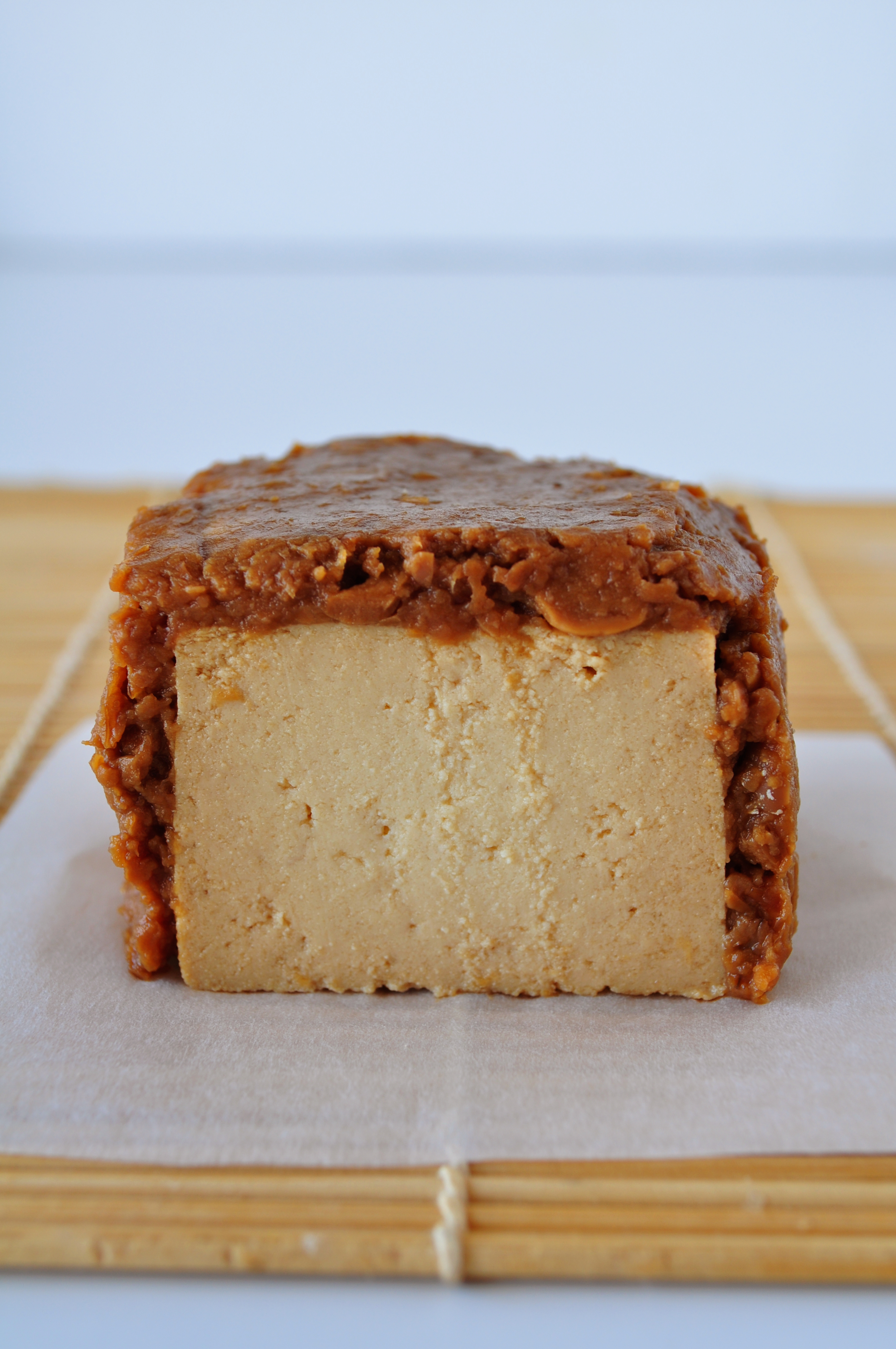 Great alternative to feta cheese, fermented tofu isn't difficult to make at all, and it's creamy texture and aromatic taste will win over many skeptics. Try creating a vegan version of the popular Greek salad with tofu fermented this way- the taste is amazing!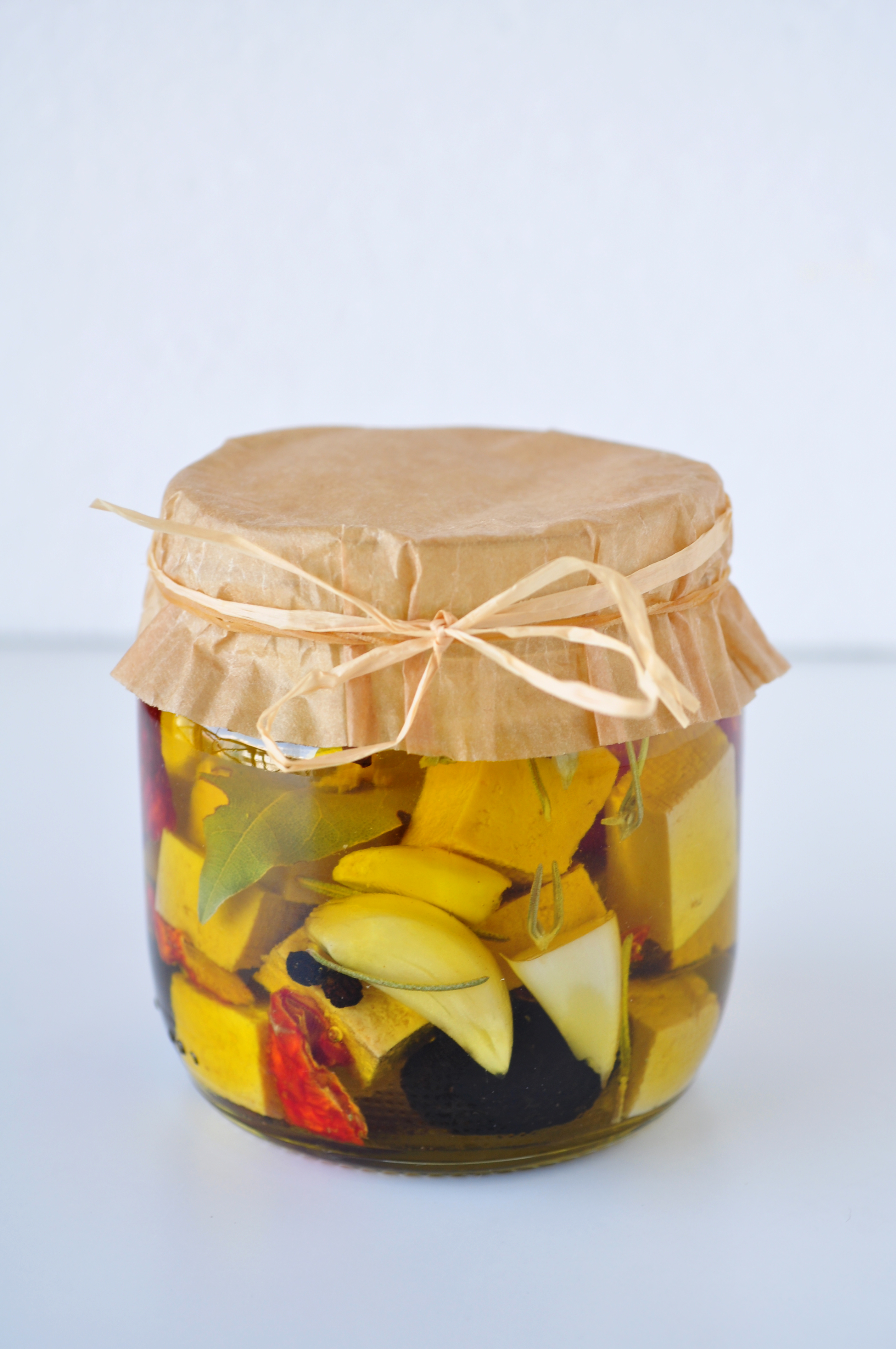 To ferment tofu:
440g/ 4 slices plain, extra-firm tofu
300g /1 cup barley or rice miso
Slice the block of tofu lengthwise into four equally thick slices. Spread 75g/¼ cup of miso over each slice, covering it entirely. Place the tofu slices in a glass container. Cover and let sit on room temperature for 24 hours. Tofu will absorb the saltiness and taste of the miso paste. Scrape off the miso (save it to make soup) and rinse quickly under running water, if necessary. That's it! I ferment tofu in advance and pack it in jars, covered in olive oil, adding Mediterranean herbs, garlic, olives, dried tomatoes and chili for an extra kick of taste! It should be used within a month. It can also be served per se, as an appetizer.
Recipe adapted from my cookbook The Vegan Pantry http://buyithealthy.com/i-20734414-the-vegan-pantry-dunja-gulin.html