This is a variation of the bars recipe from my cookbook Raw Food Kitchen. A tasty & healthy snack or dessert that can be made a lot in advance- you can grab one each time you need an pick-me-up!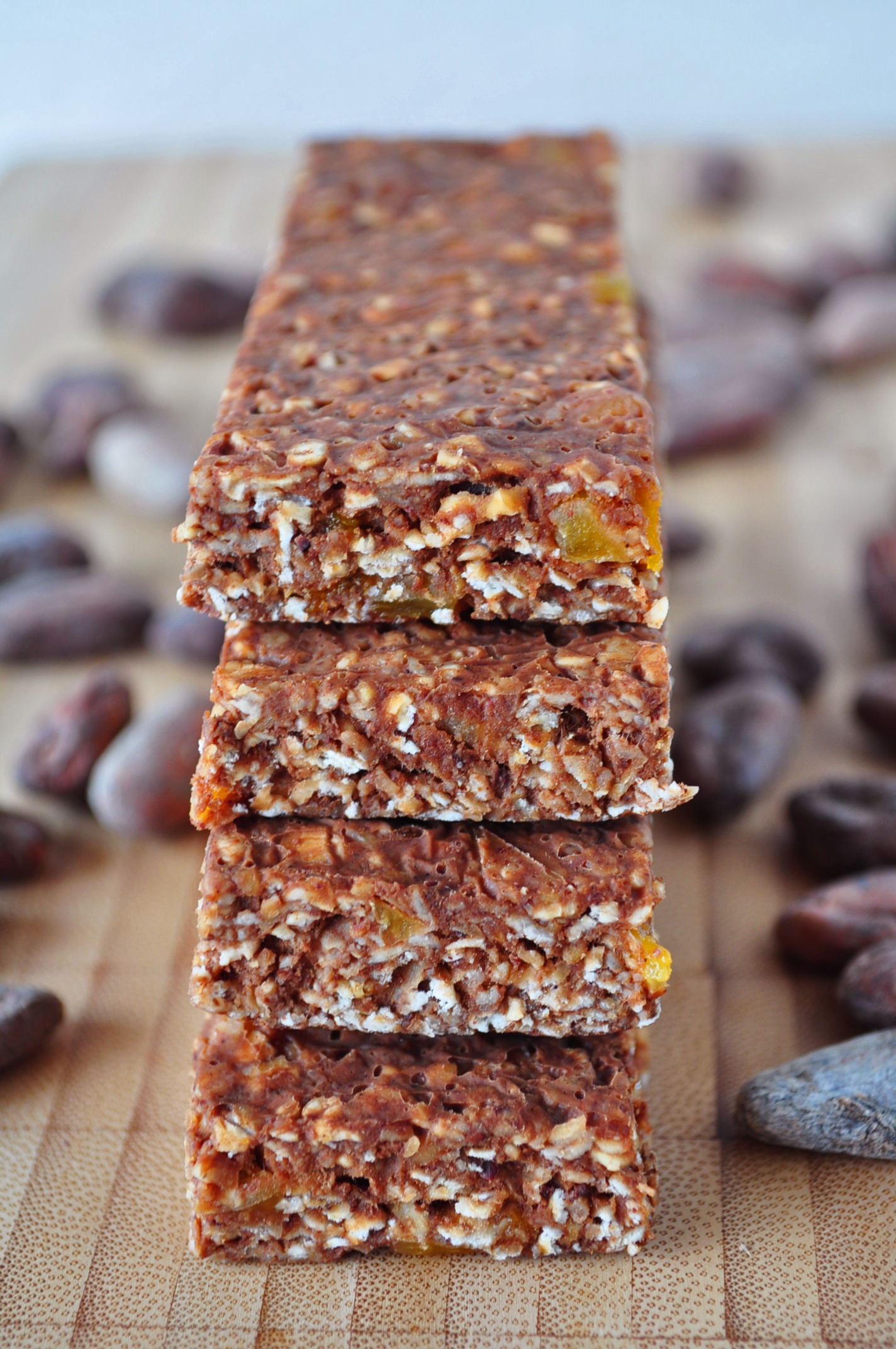 1 big and ripe banana




1 cup fine rolled oats




2 tablespoons raw cacao beans or 3 tablespoon raw cacao powder




1 tablespoon virgin coconut oil




3 tablespoons chopped dried fruits of choice




1 tablespoon rice/agave syrup




1 teaspoon lemon juice




Pinch of cinnamon powder




Pinch of bourbon vanilla powder




Pinch of real salt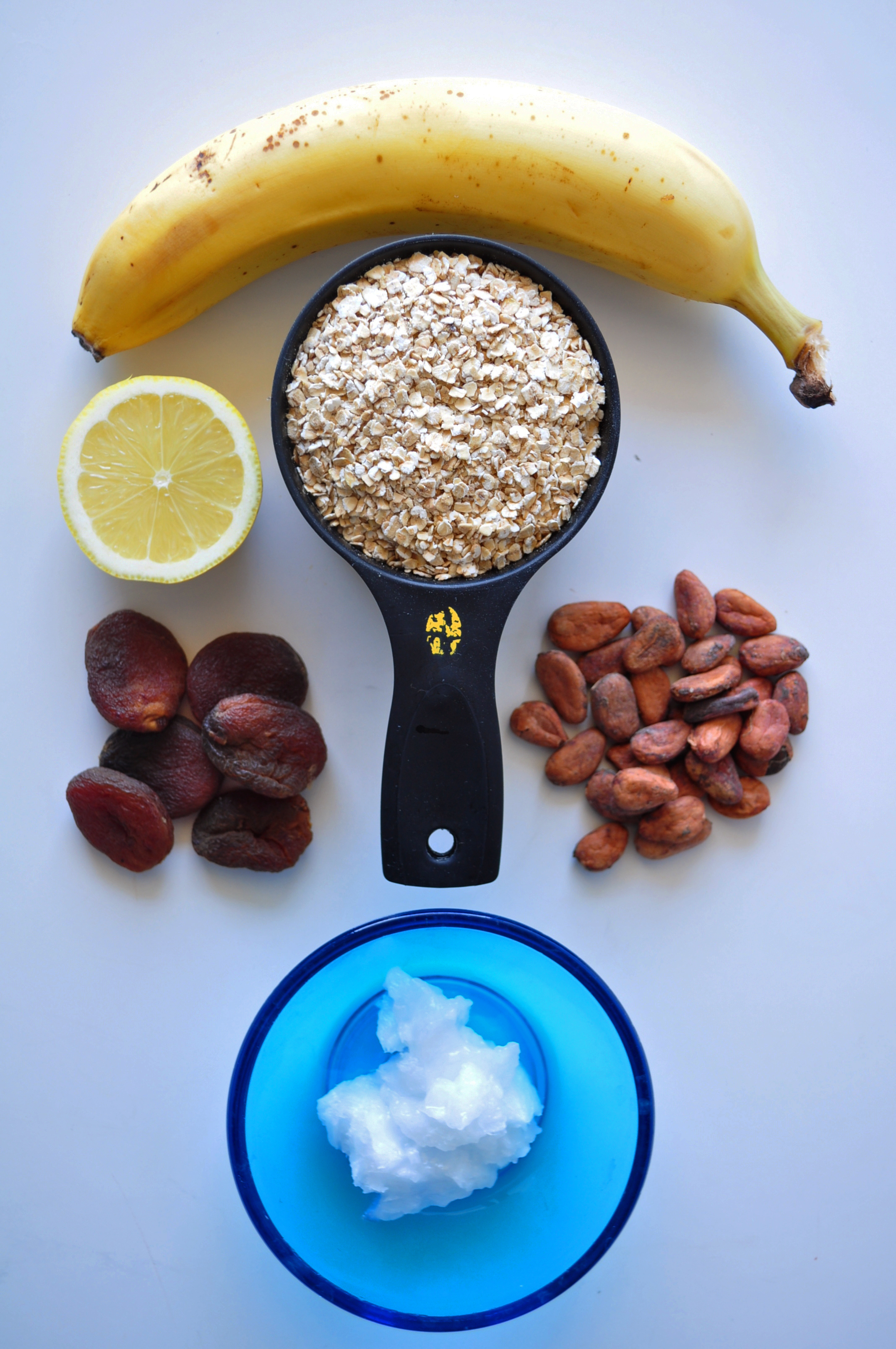 Peel and mash the banana. If using, grind cacao beans into fine powder. Melt the coconut oil, if needed.




Mix all ingredients in a bigger bowl until well combined, knead if necessary. Line a 7x7-inch container with a big piece of plastic foil, then press in the dough evenly and cover with the remaining foil. Let sit in the fridge for a couple of hours before cutting or, if you're really in a hurry, place in the freezer for one hour. 




These bars are even tastier the next day and stay fresh for at least a week, if refrigerated. I always cut the dough into individual bars after setting, wrap each in foil and have them ready to go. Enjoy!