Making coconut milk at home takes only a couple of minutes! Blend it with raw cacao and a couple of other nutritious ingredients and you'll get a really tasty smoothie!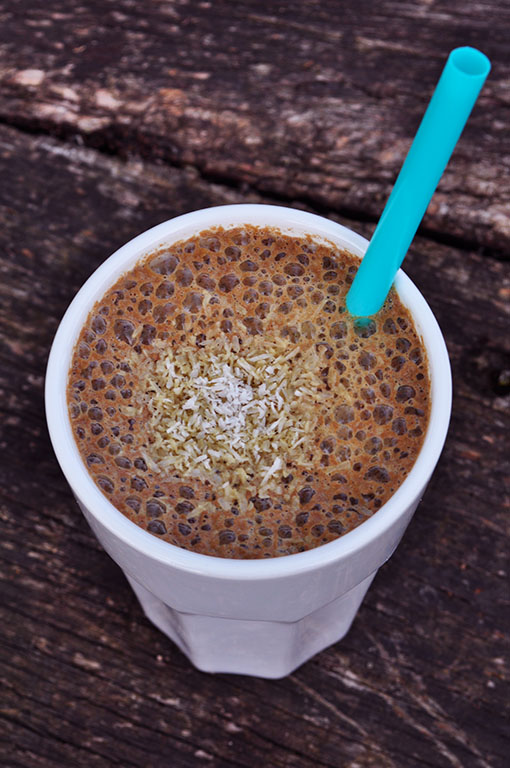 To make coconut milk:




½ cup desiccated coconut (unsweetened)




2 cups hot water




In a high-speed blender blend coconut with water until smooth. Use a nut milk bag to strain the milk.




To make the smoothie, return the freshly made coconut milk into the blender jug and add:





3-4 medjool dates, pitted




½ avocado




Handful watercress or a tablespoon of alfalfa sprouts




1 ½ tablespoon raw cacao powder




1 teaspoon desiccated coconut or coconut flakes, for serving





Blend all ingredients until smooth, decorate with coconut and drink immediately. Serves 2.