There is something very attractive about the taste of tomato sauce since so many people love it, even though they might despise other vegetables. A picky child will probably spit out most of veggie soups and sauces, but if offered a dish with tomato sauce, it will be a whole other story! Nice pumpkin sauce will seldom cause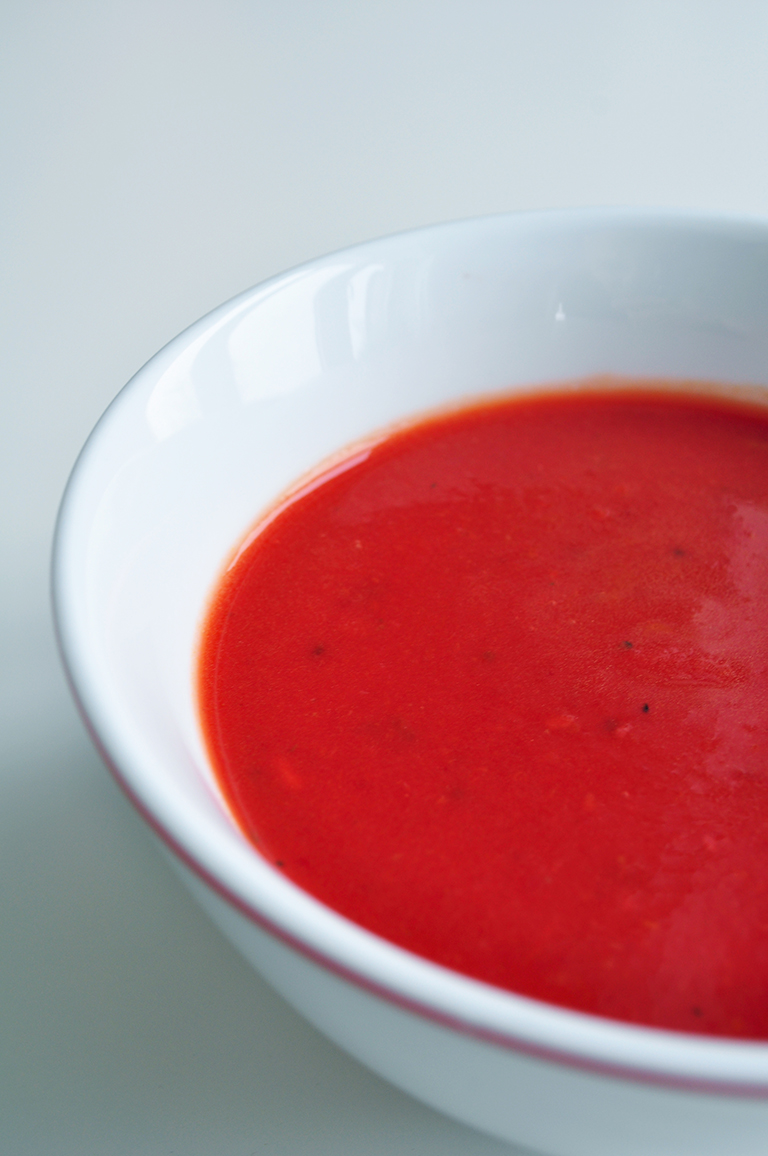 excitement, while pasta with tomato sauce definitely will.
Here's a recipe that will help you to sneak pumpkin, carrots, beets and onions into dishes like soups, sauces and even pizza, without anybody noticing!
You will need:
1 big piece of pumpkin or squash (hokkaido or winter squashes are best)
2-3 bigger carrots
3 beets
1 big onion
3 garlic cloves
Bay leaf
Dried oregano or Mediterranean mix
Salt, pepper
Umeboshi vinegar (optional)
Apple cider vinegar
Olive oil
Peel and seed the pumpkin. Scrub the carrots, peel the onion. Slice all into 4 cm big chunks. Peel the beets and slice in 3mm thick slices. Place all veggies into a heavy-bottomed pot or a pressure-cooker; add the bay leaf and enough water to half-cover the vegetables. Add a few pinches of salt, put on a medium high flame, cover and bring to boil, then lower the flame and cook until all vegetables are very soft, about 20 min. (pressure cooker) to 30 min (normal pot). Prick carrots and beets with a fork- there should be no resistance.
Now take most of the beet slices out as well as half of the cooking liquid (save them. When most of the beets are out, blend the vegetables- you will immediately see what color prevails; the sauce is, at this point, most probably, orange. Start adding the remaining beets and some of the liquid until you reach the bright red tomato color and the consistency of a sauce.
To finish the sauce, add pressed garlic, olive oil, salt, pepper, dried herbs, a tablespoon of umeboshi vinegar (if you have it) and a little apple cider vinegar which will make the sauce taste "tomatoey".
Use it on pizza, as pasta sauce or dilute it and serve as everyone's favorite "tomato" soup!